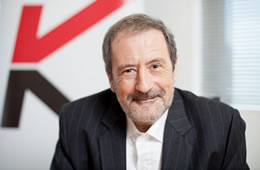 Dominique Rene Jacky Billon
Executive Director/General Manager
Dominique holds a scientific baccalaureate and graduated from the School of Management Sup de Co Poitiers (Poitiers, France). From 1985 to May 1991, he was working with Coopers & Lybrand, (Paris, France). He joined the Holcim Group in June 1991 and has occupied several posts within the Group before taking up the role of General Manager of Kolos Cement Ltd in January 2014.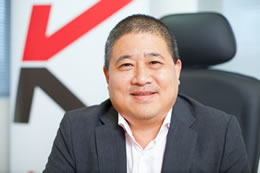 Bernard Lan
Deputy General Manager
Bernard Lan holds a BSc (Hons) Computing with Business from the University of Hertfordshire. In 1998 he joined Gamma-Civic Ltd as IT Manager and has successfully been at various positions with keys responsibilities in various Business Units of Gamma Civic. In 2011 he has been one of the driving forces in ensuring the success of Gamma Materials Limited which is a Joint Venture between Gamma Civic Ltd and Colas SA. He has been leading Gamma Materials Ltd for the past 3 years. 2018 is another turning point in his career, he joined the cement cluster of the group to help Kolos Cement Ltd to develop regionally as well as to help Kolos in achieving its ambitions locally.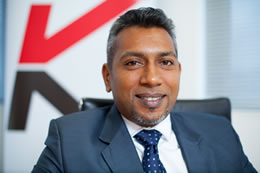 Jayen Mareemootoo
Head of Sales and Marketing
Jayen Mareemootoo holds a BTS ElectroTechnique (Lycée Vaucresson-France 1998-2000), a BSTAT (Brevet Supérieur de Technicien de l'Armé de Terre) in Administration du Personnel option Chancellerie, BTS (Brevet de Technicien Supérieur) Gestion du Personnel -Ecole de Fourrier Querqueville 2006-2008 and in 2012 graduated in Marketing and Management from University of Curtin. He worked for the French Ministry of Defence as assistant to Human Resource Director from 2005 - October 2009 and joined Holcim in November 2009 in the field of Marketing & Communication. In September 2013 he was appointed as Sales and Logistics Manager.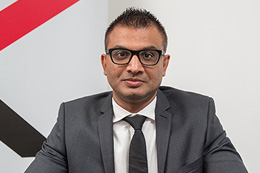 Ashley Seebaluck
Head of Finance 
Ashley graduated with a BCom from University of Mumbai and is a Fellow of the Association of Chartered Certified Accountants.He trained with Baker Tilly London before moving to Harold Everett Wreford LLP (London) as an Audit Manager in 2008. Ashley returned to Mauritius in 2012  joining Aspen Global Incorporated, a pharmaceutical company, heading the Accounting, Tax and Treasury Team. Ashley joined the management team of Kolos Cement Limited in September 2019.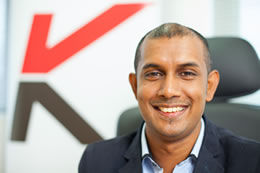 Kshil Gujadhur
Head of Operations
Kshil Gujadhur started his career in 2002 with Kolos Cement Ltd. He studied at the University of Limoges in France. He holds a "Bac +3 in Licence Professionnelle d'électronique, d'optique de télécommunication et systèmes radio fréquence". He has held different roles within the company and was promoted to the post of Technical Manager in May 2016.